A Team you can Count on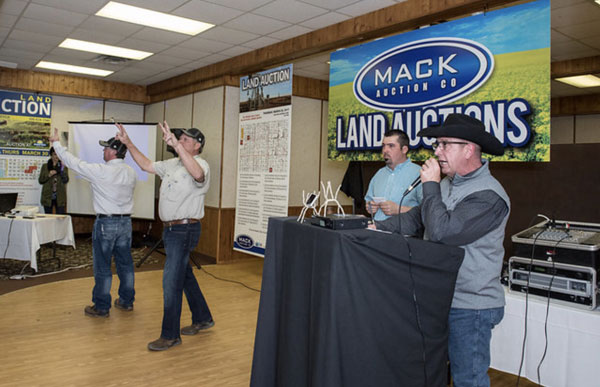 Mack Auction Company's professional team has many years of experience in all facets of the auction industry. Our "bull pen" of auctioneers are energetic, licensed professionals who will work fairly and honestly for both the buyer and seller. Mack Auction Company's administration and financial staff are accountable, efficient and detail oriented. From the initial hand shake of our sales representatives to the completion of your sale, you can count on Mack Auction Company for hard work, dedication and integrity.
Mack Auction Company is totally mobile. We will bring our business to your location anywhere, any time. All areas of the auction can be provided by our company, from advertising, pre-sale set up, steam cleaning, lunch counters, washrooms, to the complete administration of your sale. Mack Auction Co. will bring some of the most advanced auction equipment in the industry to your sale location.
Our advertising campaign is second to none, giving our clients the best "bang for their buck." Each and every sale is posted on the "Almighty" World Wide Web allowing for no one around the Globe to be left out. Local newspapers, national newspapers, radio, sale bills, and a customer mail out will also be used to advertise your auction.